X
Biographical
1980
Born in Wichita, KS, USA
2018
Currently Lives and Works in Las Vegas
Professional Experience
2017-2018
Squishy Studio and Gallery
Owner/Artist
2007-2012
Squishy Sushi
Owner/Artist
2004-2006
Young Graphics
Freelance Graphic Designer
2004-2005
KU School of Medicine
Creative Coordinator
2002-2004
US Department of Defense
Facility Planning Audio Visual Administrator
2001-2003
CityArts
Art Instructor
Selected Exhibitions
2018
First Friday Artwalk
Squishy Studio, Las Vegas,NV
2018
Helldorado Days Art Show
Elks Lodge, Las Vegas NV
2018
Salon de Refuse
Green Valley Ranch Library Gallery, Las Vegas, NV
2018
Galleria Fine Art Expo
Las Vegas Artist Guild, Las Vegas, NV
2018
For the Love of Spring Juried Show
Sahara West Library Art Gallery, Las Vegas, NV
2018
Winter Show
Urban Lounge, Las Vegas, NV
2017
First Friday Artwalk
Squishy Studio, Las Vegas, NV
2011
Art Across America
Kansas City, Chicago, Detroit
2011
Holiday Gifty
The Crucible, Oakland, CA
2011
Union Design
Hayes Valley, San Francisco, CA
2010
Mini Mazipan
Jack London Square, Oakland,CA
2010
How Weird Street Fair
San Francisco, CA
2010
Union Design Festival
Hayes Valley, San Francisco, CA
2010
Temescal Street Fair
Oakland, CA
2010
Mission Casbah
Mission Casbah, San Francisco, CA
2010
Art in the Square
Ghirardelli Square, San Francisco, CA
2010
Haight Ashbury Street Fair
Haight Ashbury, San Francisco, CA
2010
RockMake
San Francisco, CA
2010
Berkeley Earth Day Festival
Berkeley, CA
2010
Holiday Gifty
The Crucible, Oakland, CA
2010
California Gift Show
Los Angeles Convention Center, Los Angeles, CA
2010
Marin Magazine Pop-Up Shop
Town Center Mall, Corte Madera, CA
2010
Asian Heritage Festival
China Town, San Francisco, CA
2009
Holiday Gifty
The Crucible, Oakland, CA
2009
Noe Valley Harvest Festival
Noe Valley, San Francisco, CA
2009
Potrero Hill Festival
Potrero Hill, San Francisco, CA
2009
Potrero Hill Festival
Potrero Hill, San Francisco, CA
2009
RockMake
San Francisco, CA
2009
Cole Valley Festival
Cole Valley, San Francisco, CA
2009
Haight Ashbury Street Fair
Haight Ashbury, San Francisco, CA
2009
Temescal Street Fair
Oakland, CA
2009
Union Design Festival
Hayes Valley, San Francisco, CA
2009
Berkeley Earth Day Festival
Berkeley, CA
2009
Pagan Festival
Berkeley, CA
2008
Holiday Capsule
1511 Building, San Francisco, CA
2008
Mission Bazaar
The Armory, San Francisco, CA
2008
Sonoma Artisan Fair
Sonoma, CA
2008
RockMake
San Francisco, CA
2008
Grass Valley Art Fair
Loma Rica, CA
Selected Collections
Golden Gate National Parks Conservancy
San Francisco, CA
The Morikami
Del Ray Beach, FL
The Japanese Garden and Museum
Van Nuys, CA
Hakone Foundation
Saratoga, CA
Sedgwick County Parks and Recreation
Wichita, KS
Numerous works held in private collections in over 20 Countries
Meet the Artist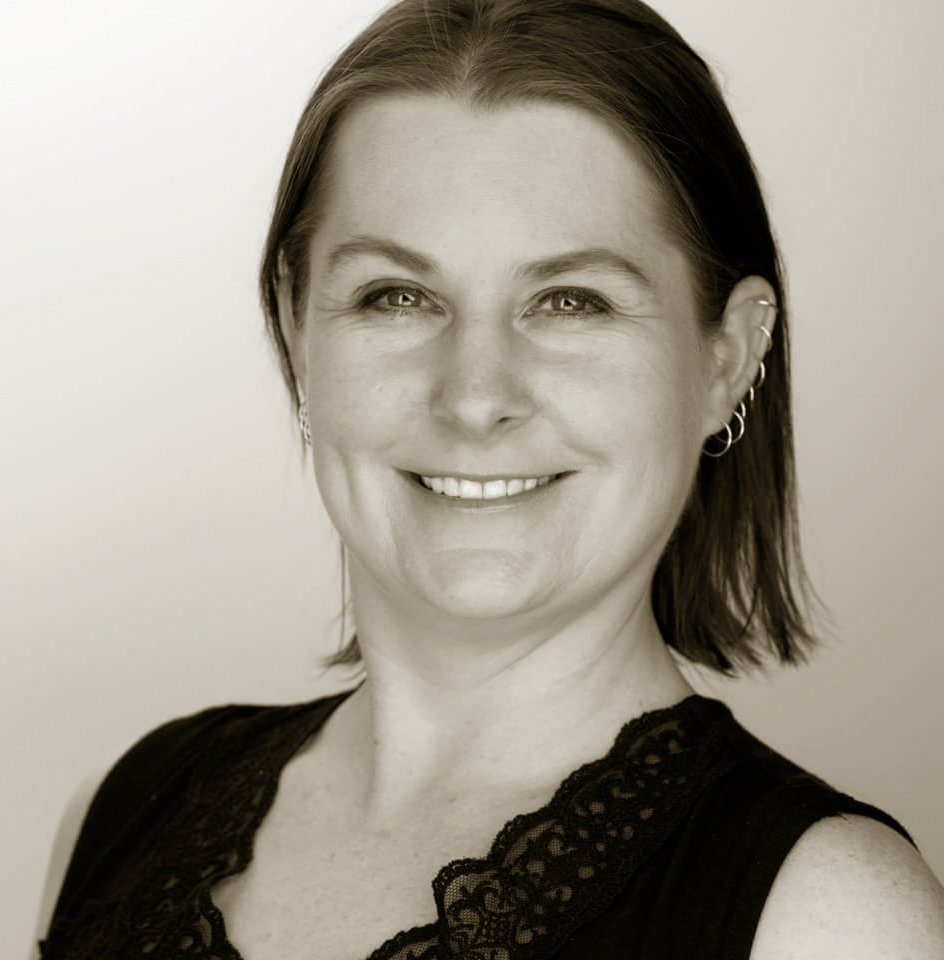 Nicole Young Cochener (B. 1980, Wichita, KS, USA) is a mixed media artist who combines post-consumer materials and traditional fine art techniques to create her distinctive paintings. Her pieces combine layers of collaged paper, acrylic and other media to create representational images of the natural world, juxtaposing organic imagery and symbolism with our modern disposable culture.
From a young age, Nicole aspired to be an artist and began taking drawing and painting classes. She earned dual degrees in Art and Publications from Friends University and later studied Art Direction at the Academy of Art University in San Francisco.
Her artistic career began with creating graphics and video propaganda for the US Department of Defense. She also served as Creative Coordinator for the University of Kansas School of Medicine before opening her own business, Squishy Sushi, an eco-boutique featuring Nicole's recycled jewelry and art. After a brief hiatus to start a family, Nicole moved to Las Vegas where she now creates her art full time.
Nicole's work is included in private and corporate collections in over 20 countries worldwide. Her pieces have been featured by CNN, Marin Magazine, San Joaquin Magazine, Pregnancy and Newborn, Green Mom and more. Nicole currently owns her own gallery and working studio, Squishy Studio, located in the Las Vegas Arts District.
Click an Image for More Detail